Marketing Leverage Times – Summer 2015
---
ON OUR SITE:
About Us • What We Do • How We Help • Marketing Resources • Testimonials
For Non-Profits • The Book
---
Welcome to the latest edition of the Marketing Leverage Times. Our goal is to provide you with provocative information and thought-provoking commentary on marketing and business issues. We hope you'll enjoy this regular collection of tips, tidbits and tools and we welcome your input and feedback.

---
FOLLOW US ONLINE:
On Twitter @popky and @mktgabove • On LinkedIn • Leverage2Market on FaceBook • Linda on FaceBook
Marketing Leverage Blog • Marketing Thought Leadership Podcast • On YouTube • The Book
---
What I'm Hearing Above the Noise
It's been nearly three months since the launch of my new book, Marketing Above the Noise: Achieve Strategic Advantage with Marketing that Matters.
During the last 90 days, I've been interviewed by press for print, online, podcasts and radio pieces that have appeared in a wide range of publications. I've presented to audiences from marketing students in New Orleans to seasoned consultants in Santa Cruz. And, I've spoken spoken to dozens of people about the key concepts in the book.
There are a few key things I've learned through this process.
---
We're Being Heard Above the Noise!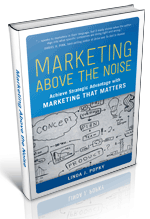 Linda's new book, Marketing Above the Noise: Achieve Strategic Advantage with Marketing that Matters, is getting rave reviews. The media that have covered the book include Publishers Weekly, Library Journal, C-Suite Book Club, ChangeThis.com, 800CEO Reads Thinker in Residence, Connect, American Management Association Playbook, Dallas Morning News, BookIt, 33 Voices, Strictly Marketing Magazine, Executive Girlfriends Group, ChiefMarketer.com, BusinessTraveler.com, Sales & Marketing Management, Investor's Business Daily, CMO.com, Sales & Service Essentials, Startup Nation and many more!
Check out all the latest coverage, including blogs and podcasts, here.
---
Summer Special: Be Heard Makeover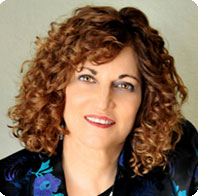 Before you hit the beach, make sure you are putting your best face forward for Fall.
We're offering a one-time special Be Heard! Marketing Makeover for small business owners, entrepreneurs, and consultants.
Award-winning marketer Linda Popky will review your current business presence, including website, blog, social media, speaker sheet and marketing collateral. She'll make recommendations for quick action steps that you can take now to ensure you'll be heard more clearly in the fall. Includes 30 days ongoing access to Linda via phone and email and a signed copy of Linda's new book, Marketing Above the Noise: Achieve Strategic Advantage with Marketing That Matters.
Regular Price: $1995
Special Offer: $1499 – Expires midnight July 31st
---
Listen to Marketing Above the Noise!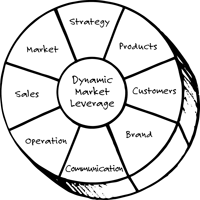 Now Available.
Don't have time to read Marketing Above the Noise?
No problem.
The audio version of the book is now available through Audible.com.
---
Could You Use The Write Stuff?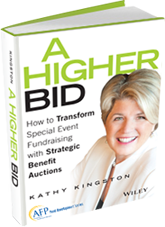 I'd like to congratulation benefit auction guru Kathy Kingston on the success of her newly released book, A Higher Bid, which I edited. The book has been a breakout success on Amazon. 
Let me help you take your book proposal, manuscript, white paper or other writing project to the next level.
---
Top of Mind Thursday is a Hit!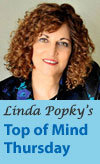 "Quick, concise, and to the point."
"Great insights."
"I look forward to seeing this each week."
These are typical of the comments we're receiving about our new weekly communication, Top of Mind Thursday. Look for this each Thursday morning. If you're not getting this, subscribe now. Or, tell us who else should be receiving this, too.
---
Consider an Advisor
Wouldn't it be nice to have a third party objective resource? How about a sounding board for reviewing plans, an idea source for planning implementation, a responsive expert for questions and advice, a support system for accountability, or just a devil's advocate to review potential key decisions.
We offer three types of Advisory Services:
Executive Advisor – for senior-level corporate executives
Startup Advisor – for executives at start-up and emerging companies
Consultant Advisor – for consultants and professional services firms
Contact us for more information.
---
Take Just a Moment for Marketing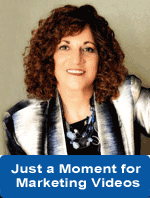 …with our short video series, Just a Moment for Marketing
In less than 90 seconds, we'll give you a useful marketing tip or insight. New videos will be posted regularly.
---
What Marketing Thought Leaders Are Saying

Check out the latest episodes in our podcast series, Marketing Thought Leadership.
Rose Fass on interpreting the chocolate conversation

Kevin Allen on brand strategies to get you to "priceless"

Dorie Clark on why standing out is no longer optional

Justin Foster on

bringing home the bacon



Scott Edinger on the leaders hiding in plain sight
Robbie Kellman Baxter on how the new membership economy impacts marketers
Lee Caraher on successfully integrating Millennials into the marketplace
Suggestions for speakers or topics? Let us know.
---
In the News

Linda's recent presentations included Marketing for Consultants at Alan Weiss's Million Dollar Consulting College® in Newport, RI and Be Heard at the Monterey Bay Consultants Group.
Linda participated in the Silicon Valley Business Journal's second annual Mentoring Monday, as well as the Women in Consulting Speed Mentoring Event, and the Invent Your Future Conference.
She also presented about her new book, Marketing Above the Noise, to NorCal BMA, First Thursdays Silicon Valley, Business Networking Made Simple, the ExeConnect Networking Group, and in a special fireside chat co-hosted by Women in Consulting.
---
Upcoming Events
July 22
IMC Academy Webinar – Institute of Management Consultants, 10 am PDT
August 4
Webinar – Public Relations Society of America (PRSA)
September 29
Author Talk and Book Signing – at the Book Passage, 1 Ferry Building, San Francisco – 12:30pm
October 13
Presentation – Silicon Valley American Mktg Assn. (SVAMA), 6pm PST
October 21
Presentation – Writing Your Way To Success, Society for the Advancement of Consulting (SAC) – New York City
We are in the process of booking our Fall and Winter speaking schedule. If your business or association could use a dynamic, thought-provoking presentation or workshop on marketing or business strategy, please contact us at info@Leverage2Market.com.
Download our Speaker Sheet.
Remember: Our workshops and seminars are available to individuals and corporate groups. Contact us at info@leverage2market.com for more information.
---
We Grow Through Referrals
Our goal is to offer the value we provide to as many people and organizations as we can. Our business is 100% referral-based, which means we rely on people like you to tell others about the types of results they can get from working with us.
If you know an organization that could benefit from more impactful marketing programs, processes, or people, please let us know.

---
Our List
You are receiving this newsletter because you have been identified as someone who may be interested in receiving communications related to marketing strategy from Linda Popky and/or Leverage2Market Associates. We do not ever sell, rent, lease, or otherwise distribute our mailing list. If you would like to be removed from this list, please unsubscribe here.
---
Please feel free to forward this newsletter to others you think may enjoy it. To be added to our subscription list, please subscribe here.
For more information on how to get more powerful performance from your marketing investment, contact us.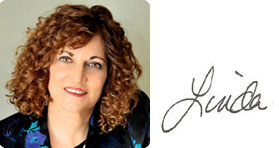 Linda Popky
President
Leverage2Market Associates, Inc.
One of Silicon Valley's Top Women of Influence
Member, Million Dollar Consulting® Hall of Fame, Certified Master Mentor
Author, Marketing Above the Noise: Achieve Strategic Advantage with Marketing that Matters
Email: linda@popky.com
Phone: 650-281-4854
Fax: 650-453-3661
Web: www.Leverage2Market.com