Marketing Leverage Times – Fall 2015
---
ON OUR SITE:
About Us • What We Do • How We Help • Marketing Resources • Testimonials
For Non-Profits • The Book
---
Welcome to the latest edition of the Marketing Leverage Times. Our goal is to provide you with provocative information and thought-provoking commentary on marketing and business issues. We hope you'll enjoy this regular collection of tips, tidbits and tools and we welcome your input and feedback.

---
FOLLOW US ONLINE:
On Twitter @popky and @mktgabove • On LinkedIn • Leverage2Market on FaceBook • Linda on FaceBook
Marketing Leverage Blog • Marketing Thought Leadership Podcast • On YouTube • The Book
---
Why Did You Even Bother to Ask?
You'd think the cardinal sin of customer engagement would be forgetting to ask your customers for their input. However, there's something many businesses do that's even worse than that. They ask but they don't listen.
---
We're Being Heard Above the Noise!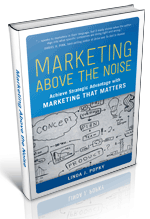 Linda's new book, Marketing Above the Noise: Achieve Strategic Advantage with Marketing that Matters, is getting rave reviews. The media that have covered the book include Publishers Weekly, Library Journal, C-Suite Book Club, ChangeThis.com, 800CEO Reads Thinker in Residence, Connect, American Management Association Playbook, Dallas Morning News, BookIt, 33 Voices, Strictly Marketing Magazine, Executive Girlfriends Group, ChiefMarketer.com, BusinessTraveler.com, Sales & Marketing Management, Investor's Business Daily, CMO.com, Sales & Service Essentials, Startup Nation and many more!
Check out all the latest coverage, including blogs and podcasts, here.
---
Hear Linda Play Piano…Live November 1st
Linda will perform music by Bach, Haydn, Chopin, Debussy, Mompou, Prokofiev, and Moszkowski in a concert to benefit the Crestmont Conservatory, concluding with a special four-hand performance of Piazzola tangos with Sherrie Osborne. The program begins at noon.
---
Listen to Marketing Above the Noise!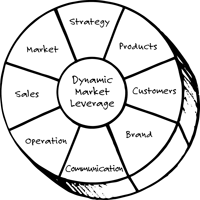 Now Available.
Don't have time to read Marketing Above the Noise?
No problem.
The audio version of the book is now available through Audible.com.
---
Top of Mind Thursday is a Hit!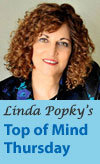 "Quick, concise, and to the point."
"Great insights."
"I look forward to seeing this each week."
These are typical of the comments we're receiving about our new weekly communication, Top of Mind Thursday. Look for this each Thursday morning. If you're not getting this, subscribe now. Or, tell us who else should be receiving this, too.
---
Consider an Advisor
Wouldn't it be nice to have a third party objective resource? How about a sounding board for reviewing plans, an idea source for planning implementation, a responsive expert for questions and advice, a support system for accountability, or just a devil's advocate to review potential key decisions.
We offer three types of Advisory Services:
Executive Advisor – for senior-level corporate executives
Startup Advisor – for executives at start-up and emerging companies
Consultant Advisor – for consultants and professional services firms
Contact us for more information.
---
Take Just a Moment for Marketing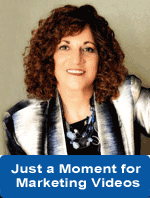 …with our short video series, Just a Moment for Marketing
In less than 90 seconds, we'll give you a useful marketing tip or insight. New videos will be posted regularly.
---
What Marketing Thought Leaders Are Saying

Check out the latest episodes in our podcast series, Marketing Thought Leadership.
Ted Wright on harnessing the power of word of mouth
Charlene Li on transforming organizations through engaged leadership
Judy Robinett on how to be a power connector
Maria Ross on how small businesses can effectively use brand strategy
Mark Rodgers on the persuasion paradox
Jeffrey Hayzlett on thinking big and acting bigger
Suggestions for speakers or topics? Let us know.
---
In the News

Linda's recent presentations included
"Being Heard: How Marketers Can Succeed in Today's Noisy, Chaotic World" for First Thursdays Silicon Valley and an author talk and book signing at the Book Passage, in San Francisco.
---
Upcoming Events
November 1
Crestmont Conservatory Piano Marathon, Sunday, 11/1/15 @ noon. Linda is playing! Learn more.
November 4


Presentation to Fashion Institute of Design, San Francisco

November 17


Presentation to Marketo Users Group, San Mateo

December 10


Million Dollar Consulting College, Newport, RI

January 13, 2016


Presentation to Silicon Valley Women Presidents Organization

March 8, 2016
Business Book Club – Capital Club, San Jose
March 16-18, 2016
Presentation –  Million Dollar Consulting Convention, "Being Heard: Using Marketing to Build a Consulting Practice That Stands Out from the Crowd" – Los Angeles, CA. Learn more.
March 31, 2016
Presentation – Million Dollar Consulting College
April 14, 2016
Presentation – Oklahoma City Chapter, American Marketing Association.
We are in the process of booking our Spring speaking schedule. If your business or association could use a dynamic, thought-provoking presentation or workshop on marketing or business strategy, please contact us at info@Leverage2Market.com.
Download our Speaker Sheet.
Remember: Our workshops and seminars are available to individuals and corporate groups. Contact us at info@leverage2market.com for more information.
---
We Grow Through Referrals
Our goal is to offer the value we provide to as many people and organizations as we can. Our business is 100% referral-based, which means we rely on people like you to tell others about the types of results they can get from working with us.
If you know an organization that could benefit from more impactful marketing programs, processes, or people, please let us know.

---
Our List
You are receiving this newsletter because you have been identified as someone who may be interested in receiving communications related to marketing strategy from Linda Popky and/or Leverage2Market Associates. We do not ever sell, rent, lease, or otherwise distribute our mailing list. If you would like to be removed from this list, please unsubscribe here.
---
Please feel free to forward this newsletter to others you think may enjoy it. To be added to our subscription list, please subscribe here.
For more information on how to get more powerful performance from your marketing investment, contact us.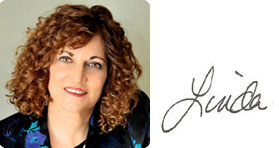 Linda Popky
President
Leverage2Market Associates, Inc.
One of Silicon Valley's Top Women of Influence
Member, Million Dollar Consulting® Hall of Fame, Certified Master Mentor
Author, Marketing Above the Noise: Achieve Strategic Advantage with Marketing that Matters
Email: linda@popky.com
Phone: 650-281-4854
Fax: 650-453-3661
Web: www.Leverage2Market.com