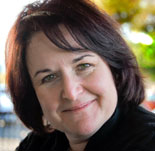 Val Swisher
CEO
Content Rules
www.contentrules.com
Val Swisher is the founder and CEO of Content Rules, Inc., which helps organizations create content that is global ready. She is a past member of the Society for Technical Communication and the Localization Industry Standards Association and a frequent speaker on how to create, standardize and get your content ready for the demands of the global marketplace. She has previously held management positions in technical documentation and training at SynOptics and 3Com.
In this podcast, Val discusses trends in the marketplace related to globalization of content and tells us how marketers are meeting the growing challenge of global marketing.
---

Listen to this podcast.
---