Marketing Leverage Times – Winter 2008
---
ON OUR SITE:
About Us • Consulting Services • Marketing Leverage • How We Help Clients • Contact Us
---
Welcome to the latest edition of the Marketing Leverage Times. Our goal is to provide you with provocative information and thought-provoking commentary on marketing and business issues to help you better leverage your investment in marketing programs, processes and people. We hope you will enjoy this regular collection of tips, tidbits and tools and we welcome your input and feedback. Tell us what you like and don't like and what you'd like to see in future editions.
---
IT SHOULDN'T BE THIS HARD TO GIVE FEEDBACK
Anyone who has shopped at Macy's recently knows the chain is actively trying to solicit input on outstanding customer service. Sales reps write their name on the sales slip, circle a URL printed on the bottom, and tell the customer, "If I've been able to provide outstanding service, won't you please let us know?"
Sounds simple. After all, there are plenty of times when we all want to complain about poor customer service, but how hard can it be to give feedback to those customer service people who have done a superb job?
Well, maybe it shouldn't be hard , but too many times it is. Even in the case of Macy's. In the last several months, I've tried to recognize outstanding service at several name brand establishments or respond to requests for my input on a product or service, but couldn't – because the process to provide feedback was just too darn difficult.
Let's start with Macy's as an example.
Read on….
---
THE MARKETING LEVERAGE HALL OF SHAME/FAME
The Marketing Leverage Hall of Shame/Fame is dedicated to those companies who go out of their way to differentiate their customers' experiences, for better or for worse.
Read our blog…
Have a Hall of Shame/Fame tip? Send us your stories and anecdotes. Each issue we'll publish one of the best. If we choose yours, you'll receive a special Leverage2Market memento (and the fame of being highlighted here) as our gift. Email linda@leverage2market.com with your suggestion.
---
Leverage2Market™ MASTERY SERIES GUIDE NOW AVAILABLE
The first Handbook in our educational series on marketing topics is now available through Woodside Business Press and at Amazon.com.
Marketing Your Career: Positioning, Packaging, and Promoting Yourself for Success is a collection of simple, succinct marketing methods and techniques to help professionals more effectively promote themselves and manage their own career development.
To thank you for your support, for a limited time only, members of the Leverage2Market community can order this guide directly from Woodside Business Press at a special 30% discount from the regular $19.95 price. More information.
---
LINDA POPKY APPOINTED PRESIDENT OF WOMEN IN CONSULTING

We are pleased to announce that Linda Popky has recently been appointed to a two-year term as president of Women in Consulting (WIC). WIC is a Bay Area-based collaborative organization of over 300 seasoned business professionals in more than 30 consulting specialties. Linda has been a WIC member for several years, and most recently served as the group's Director of Partnerships & Alliances.
WIC sponsors a series of events on business and consulting topics each month throughout the Bay Area that are open to the public. Find out more about WIC and upcoming events.
---
LEVERAGE 2 MARKET IN THE NEWS

The second feature in our series Taking Control of Your Marketing Career, Making Career Change Work for You, appeared on the Marketing Crossing website in November. Look for the third installment this month on Marketing Crossing.
Linda spoke at the November 8th meeting of ProMatch in Sunnyvale on "Marketing Your Career: Positioning, Packaging, and Promoting Yourself for Success."
Linda also presented a workshop for the Silicon Valley American Marketing Association (SVAMA) on professional development entitled Marketing Your Career… , in November.
We are pleased to announce that Scout Labs, the company Linda coached for the fall Astia Entrepreneur Venture Conference, recently received its next round of funding. Scout Labs has an innovative web-based platform that aggregates the voices of customers across the Internet to deliver key insights for businesses and organizations.
---
UPCOMING EVENTS
Linda will again be teaching Branding Strategies and ROI for the Rest of Us: Measuring Return on Marketing again this spring as part of the Integrated Marketing Program at San Francisco State University's College of Extended Learning. For more information, please contact SF State at www.cel.sfsu.edu or 415-405-7700.
We are in the process of booking our Spring '08 speaking schedule. If your business or association could use a dynamic, thought-provoking presentation or workshop on marketing or business strategy, please contact us at info@leverage2market.com.
Remember: Our workshops and seminars are available to individuals and corporate groups. Contact us at info@leverage2market.com for more information.
---
OUR LIST
You are receiving this newsletter because you have been identified as someone who may be interested in receiving communications related to marketing strategy from Linda Popky and/or Leverage2Market Associates. We do not ever sell, rent, lease or otherwise distribute our mailing list. If you would like to be removed from this list, please unsubscribe here.
---
PASS THIS ON
Please feel free to forward this newsletter to others you think may enjoy it. To be added to our subscription list, please subscribe here.
For more information on how to better leverage your investment in marketing programs, processes, and people, contact us.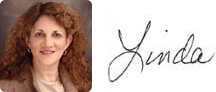 Linda Popky, President
Leverage2Market Associates, Inc.
Email: linda@leverage2market.com
Phone: 650-281-4854
Fax: 650-780-0386
Web: www.leverage2market.com