Marketing Leverage Times – Summer 2007
---
ON OUR SITE:
About Us • Consulting Services • Marketing Leverage • How We Help Clients • Contact Us
---
Welcome to the latest edition of the Marketing Leverage Times. Our goal is to provide you with provocative information and thought-provoking commentary on marketing and business issues to help you better leverage your investment in marketing programs, processes and people. We hope you will enjoy this regular collection of tips, tidbits and tools and we welcome your input and feedback. Tell us what you like and don't like and what you'd like to see in future editions.
---
HYATT STRIKES OUT… BUT UNITED AND HERTZ PINCH HIT AND SCORE
We notice customer service when it is extraordinary – whether good or bad. We also notice patterns. If you are continuously delighted by a company, product, or service provider, you remember the pattern. Similarly if you are disappointed on an ongoing basis, you remember that too.
In that reference, three recent encounters with the Hyatt chain were a lesson in handling customer service issues – or more accurately, how not to handle them.
Two of these involved desk clerks who in two different hotels in different cities thousands of miles apart, told us that we did not have a reservation on the day in question. In both cases, this was not the truth – the reservations were there for the correct day and so were we. In neither case did the hotel clerk apologize or offer to make amends for their mistake. In fact, the impression they gave us both times was that we were bothering them.
But it was the third incident that really takes the cake.
---
THE MARKETING LEVERAGE HALL OF SHAME
The Marketing Leverage Hall of Shame/Fame is dedicated to those companies who go out of their way to differentiate their customers' experiences, for better or for worse.
Have a Hall of Shame/Fame tip? Send us your stories and anecdotes. Each issue we'll publish one of the best. If we choose yours, you'll receive a special Leverage2Market memento (and the fame of being highlighted here) as our gift. Email linda@leverage2market.com with your suggestion.
---
PODCASTS NOW AVAILABLE
Linda is the featured guest on a two-part July series of Marketing Matters with M7, the podcast show for corporate marketing professionals, hosted by Lisa Orrell. In back-to-back podcast episodes, Linda and Lisa discuss Measuring Marketing ROI and Building Marketing Capability. For more information, see the M7 website.
---
NEW LEVERAGE2MARKET MASTERY SERIES
Coming Soon!

Look for our new series of educational booklets on marketing topics coming this fall. Each booklet will include 48 pages of our most requested tips and information in a concise, easy to ready format. Initial titles will include Marketing Your Career and 25 Big Marketing Tips for Small Company Budgets.
For more information or to pre-order copies, contact us. Discounts will be available on quantity purchases.
---
LEVERAGE 2 MARKET IN THE NEWS

Linda Popky was featured in the April 2007 Society for the Advancement of Consulting (SAC) release about how mentors help improve corporate productivity.
Our article about how today's current issues impact tomorrow's consulting business headlined the April 2007 issue of the Women in Consulting (WIC) Consultants Direct Newsletter.
Linda was the recent keynote speaker at Tech Data's SMBAccess Conference in Washington, DC and will be speaking at an upcoming Tech Data reseller event in Dallas, TX on "Why Marketing Doesn't Work (And What To Do About It)."
Consider the Customer, the third article in our three-part series on strategic marketing for startups, appeared in the Q2 2007 issue of American Venture Magazine.
---
UPCOMING EVENTS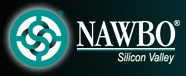 Linda will be the featured speaker at this month's National Association of Women Business Owners (NAWBO) Silicon Valley South County meeting on Thursday July 11th in Morgan Hill, CA. Linda will be speaking on Primed for Success: How Marketing in a Down Time Helps Business Turn Up. For more information, contact the Silicon Valley NAWBO.
Look for our upcoming workshop presented with the Silicon Valley American Marketing Association (SVAMA) on professional development entitled Marketing…Your Career, to be held in November. For more information, contact the SVAMA.
Linda's one-day course "Measuring Return on Marketing" debuted to great reviews in May and will be offered again in November as part of the Integrated Marketing Program at San Francisco State University's College of Extended Learning. To learn how to better measure and manage your marketing investments, please contact SF State at www.cel.sfsu.edu or 415-405-7700.
Our three-part feature on Taking Control of Your Marketing Career will appear on the Marketing Crossing website in October.
Remember: Our workshops and seminars are available to individuals and corporate groups. Contact us at info@leverage2market.com.
We are in the process of booking our Fall 07 speaking schedule. If your business or association could use a dynamic, thought-provoking presentation or workshop on marketing or business strategy, please contact us at info@leverage2market.com.
---
MARKETING OPERATIONS BENCHMARK REPORT AVAILABLE

We are pleased to be working with Marketing Operations Partners to develop and drive an exciting new initiative to benchmark best practices in operations reviews.
Marketing Operations Partners conducted in-depth interviews with senior marketing and marketing operations executives from more than 20 leading large and midsize Silicon Valley technology companies, as well as collecting additional information from a broader reach of marketing operations professionals through an online survey.
The full survey report will be available in July. For more information or to order the report, contact us.
---
OUR LIST
You are receiving this newsletter because you have been identified as someone who may be interested in receiving communications related to marketing strategy from Linda Popky and/or Leverage2Market Associates. We do not ever sell, rent, lease or otherwise distribute our mailing list. If you would like to be removed from this list, please unsubscribe here.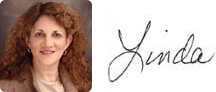 Linda Popky, President
Leverage2Market Associates, Inc.
Email: linda@leverage2market.com
Phone: 650-281-4854
Fax: 650-780-0386
Web: www.leverage2market.com
---
PASS THIS ON
Please feel free to forward this newsletter to others you think may enjoy it. To be added to our subscription list, please subscribe here.