Marketing Leverage Times – Spring 2010
---
ON OUR SITE:
About Us • Consulting Services • Marketing Leverage • How We Help Clients • Contact Us
---
Welcome to the latest edition of the Marketing Leverage Times. Our goal is to provide you with provocative information and thought-provoking commentary on marketing and business issues to help you better leverage your investment in marketing programs, processes and people. We hope you will enjoy this regular collection of tips, tidbits and tools and we welcome your input and feedback. Tell us what you like and don't like and what you'd like to see in future editions.

---
FOLLOW US ONLINE:
On Twitter @popky • On LinkedIn • On YouTube • Linda on FaceBook
Leverage2Market on FaceBook • Linda's Blog • Linda's Podcasts
---
WHEN NATURE THROWS US A CURVE BALL
Remember the old ads that said it wasn't nice to fool Mother Nature? Lately it seems that Mother Nature has been getting even with us.
Exploding volcanoes led to the biggest worldwide disruption in air travel since 9/11. Major earthquakes caused death and destruction in Haiti and Chile. Hurricanes, floods, tornados have all been in the new lately.
No matter how advanced we've become, we are still at the mercy of natural forces. All the technology in the world doesn't help us fly jumbo jets through volcanic ash that shuts down jet engines or allow us to easily maneuver amidst earth tremors that crush buildings.
Not much we can do about these kinds of situations. Or is there?
---
TUNE IN TO OUR TELESEMINARS

Our popular teleseminars offer an easy, low-cost way to learn about the latest marketing strategies, trends, and techniques – without ever leaving your office.
This year's series includes sessions on a wide variety of marketing topics of interest to consultants, small businesses, and nonprofit organizations – from starting and building a business, to branding, marketing strategy, and building your personal brand.
Our next teleseminar, scheduled for May 20th is Standing Out From the Crowd. We'll focus on how to differentiate your business by building thought leadership.
Teleseminars are available as individual sessions or at a reduced rate in a series. Not able to make the live session? No problem. Our sessions are recorded and available to you as downloadable MP3 files.
---
SPECIAL EVENT: TAKING THE MYSTERY OUT OF METRICS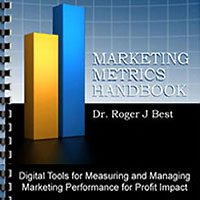 Metrics have a reputation for being difficult to use and hard to decipher. But not anymore. We're very pleased to host a webinar on June 3rd with marketing metric expert Roger Best who will show us how to use marketing metrics to achieve profitable growth.
Roger will introduce his new Marketing Metrics Digital Handbook, an easy, interactive way to use to help your company or consulting practice better measure and manage marketing performance and profitable growth.
We're making this special event available to the Leverage2Market community at no charge. However, seats are limited and advance registration is
required. Register now.
---
CONSULTANTS: TAKE YOUR PRACTICE TO THE NEXT LEVEL: CHECK OUT THESE THREE PROGRAMS

Wish you could create more powerful, impactful proposals? Learn how at the Women in Consulting workshop Creating Powerful Proposals, June 22 in Mountain View, CA. You'll learn how and when to create proposals that work for effectively to help you close business. More information.
Tune up your marketing with our special pre-conference marketing workshop at this year's IMC Confab conference for consultants in Reno, October 23rd. Take advantage of early bird pricing by registering now.
Get your own personal business advisor – someone you can call with a new business idea or strategy, review proposals, or strategize client situations. Contact Linda to find out more about the Private Roster Mentor Program. Limited slots are available now.
---
WHAT MARKETING THOUGHT LEADERS ARE SAYING
Check out the latest episodes in our podcast series, Marketing Thought Leadership.
Carol Schrader on social fundraising for non-profits
Ed Poll on productizing your personal services business
Lilia Shirman on customer relevance use case-driven value
Chris Brown on the creating market-driven culture
Roger Katz on leveraging Facebook to build your business
Collette Chandler on why green value makes good business sense
Dan Janal on getting publicity in a Web 2.0 social media world
Nilofer Merchant on the New How
Upcoming guests include Jeff Eagle on viral video production and capturing the live experience, Curtis Bingham, on the up and coming role of Chief Customer Officers, and Roger Best on interactive marketing metrics.
Join our podcast update list.
Suggestions for speakers or topics? Let us know.
---
GET A TASTE OF MARKETING STRATEGY AT OUR MONTHLY ROUNDTABLES: NEXT BMA MARKETING STRATEGY ROUNDTABLES, MAY 25TH
Join us for the monthly Business Marketing Association (BMA) Marketing Strategy Roundtable breakfast meetings on the last Tuesday of each month at Scott's Seafood in Palo Alto.
Modeled on BMA's successful series of roundtables on product marketing, branding, and other marketing areas, the new series will feature dynamic speakers focused on marketing strategy topics of interest to Silicon Valley marketing professionals. Past speakers have included Brett Olszewski of K/P Corp on On Demand Marketing, John Assalian of Viewstream on Content Marketing, and Charlene Li of Altimeter on open leadership and social technology.
Upcoming speakers include Lorie Loe of Eccolo Media on Optimizing Collateral in a Web 2.0 World in May, and Adrian Ott on the 24 Hour Customer in June.
---
LEVERAGE 2 MARKET IN THE NEWS

Leverage2Market's Linda Popky has joined the Women in Consulting Leaders Network. As past president of the organization, she is also a member of the WIC Board of Directors.
In March, Linda was the keynote speaker for Unisfair's Webinar on Virtual Events. Watch her presentation.
Linda was the moderator for Agility: The Key to Building a Successful Career, part of Fountainblue's When She Speaks Women in Leadership Series in March, and a facilitator for the Executive Women's Leadership Forum at the Invent Your Future Conference in April, where she also hosted a roundtable on starting a consulting practice.
Linda was the instructor for Customer Focused Marketing and Strategic Marketing Perspectives for UCSC Silicon Valley Extension's Silicon Valley Business Leadership Program.
---
UPCOMING EVENTS
Take Your Career to the Next Level – Career Forum, UCSC Silicon Valley Extension – May 7
Marketing Your Career – Workshop, San Francisco State – May 15
Standing Out from the Crowd: Strategies to Build Thought Leadership – Leverage2MarketTM Teleseminar – May 20
Optimizing Marketing Collateral in a Web 2.0 World – Insights from Eccolo Media's B2B Technology Collateral Survey – Lorie Loe at the NorCal BMA Marketing Strategy Roundtable, May 25th, 8am
Taking the Mystery out of Metrics: Making Marketing Easy to Measure – webinar with Dr. Roger, Thursday June 3, 11am PDT
Creating Powerful Proposals – Workshop, Women in Consulting – June 22
Marketing Strategies that Sell for Small Businesses and Consultants – KeyPoint Credit Union, June 24
Branding Strategies – San Francisco State University – July 19
Marketing Tune Up for Consultants – Pre-Conference Workshop, IMC Confab Conference, October 23, Reno, NV
We are in the process of booking our Summer and Fall '10 speaking schedule. If your business or association could use a dynamic, thought-provoking presentation or workshop on marketing or business strategy, please contact us.
Remember: Our workshops and seminars are available to individuals and corporate groups. Contact us at info@leverage2market.com for more information.
---
WE GROW THROUGH REFERRALS
Our goal is to offer the value we provide to as many people and organizations as we can. Our business is 100% referral-based, which means we rely on people like you to tell others about the types of results they can get from working with us. If you know an organization that could benefit from more impactful marketing programs, processes, or people, please let us know.
---
OUR LIST
You are receiving this newsletter because you have been identified as someone who may be interested in receiving communications related to marketing strategy from Linda Popky and/or Leverage2Market Associates. We do not ever sell, rent, lease or otherwise distribute our mailing list. If you would like to be removed from this list, please unsubscribe here.
---
PASS THIS ON
Please feel free to forward this newsletter to others you think may enjoy it. To be added to our subscription list, please subscribe here.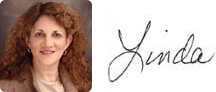 Linda Popky, President
Leverage2Market Associates, Inc.
One of Silicon Valley's Top Women of Influence
Member, Million Dollar Consulting® Hall of Fame
Email: linda@leverage2market.com
Phone: 650-281-4854
Fax: 650-780-0386
Web: www.leverage2market.com