Marketing Leverage Times – Spring 2009
---
ON OUR SITE:
About Us • Consulting Services • Marketing Leverage • How We Help Clients • Contact Us
---
Welcome to the latest edition of the Marketing Leverage Times.
Our goal is to provide you with provocative information and thought-provoking commentary on marketing and business issues to help you better leverage your investment in marketing programs, processes and people. We hope you will enjoy this regular collection of tips, tidbits and tools and we welcome your input and feedback.
Tell us what you like and don't like
and what you'd like to see in future editions.
---
SPRING BEYOND YOUR BOUNDARIES
It's spring, which means it's time for me to plant my garden – tomatoes, eggplants, squash, peppers, a variety of herbs and flowers.
I've noticed that our local nursery offers many plants in a variety of different size containers. For example, you can buy tomatoes in tiny six packs, in single small containers, or in bigger pots. Many perennials are available in small and medium packs, 1 gallon or 5 gallon pots, or even 10 gallon containers.
What's interesting is that the same variety of plant will grow to a different size based on the container it's planted in. This makes sense because the plant's roots grow until they fill the available space, then, in order to preserve themselves, they naturally pullback to stay at their current size and not overgrow their containers. If you've ever taken a root-bound potted plant and moved it to a bigger container, you've seen how quickly it will start to grow and expand to take advantage of its new, expanded space. Put a potted plant in the ground and it will begin to grow even more – freed of the constraint of a container.
People and organizations do the same thing.
---
WE GROW THROUGH REFERRALS
Our goal is to offer the value we provide to as many people and organizations as we can. Our business is 100% referral based, which means we rely on people like you to tell others about the types of results they can get from working with us. If you know an organization that could benefit from more impactful marketing programs, processes, or people, please let us know.
---
LINDA POPKY INDUCTED INTO MILLION DOLLAR CONSULTANT® HALL OF FAME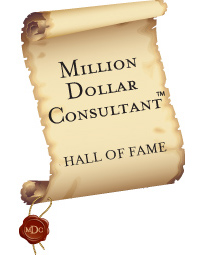 We're excited to announce that our president, Linda Popky, has been inducted into the Million Dollar Consultant® Hall of Fame. Honorees are chosen from the participants in Alan Weiss's Private Roster Mentor Program.
Of the more than 700 people who have participated in the program worldwide, only 20 individuals from diverse disciplines have met the criteria for membership:
Serving as an exemplar to others in the profession.
Manifesting the highest levels of integrity, ethics, and accountability.
Achieving significant annual revenue and profit improvement.
Contributing intellectual capital to the consulting profession.
Engaging in continuing, challenging, personal, and professional development.
Taking prudent risk and demonstrating resilience.
The announcement was made in front of a capacity crowd at the Platinum Hotel in Las Vegas, where Dr. Weiss noted, "These people are readily acknowledged by their world-class peers to be fitting inductees. I'm proud to have been associated with all of these people." The award inscription includes the notation of "…the distinction of being regarded by peers as one of the world leaders in consulting, as evidenced by empirical accomplishments in client results, professional contributions, and intellectual property."
---
LINDA POPKY HONORED AS TOP SILICON VALLEY WOMAN OF INFLUENCE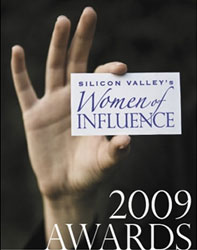 The Silicon Valley/San Jose Business Journal recently honored Linda Popky as one of Silicon Valley's Top Women of Influence, for her service as president of Women in Consulting (WIC).
According to Business Journal Publisher James MacGregor, "The women listed exemplify many of the attributes that makes Silicon Valley a global leader in business, philanthropy and public policy. The experience and skills these women demonstrate have helped to innovate and shepherd the valley to success."
This year's winners include top women in business, government and community service in Silicon Valley. Honorees were featured in a special edition of the Business Journal and feted at a banquet in March.
---
WHAT MARKETING THOUGHT LEADERS ARE SAYING?

Check out the latest episodes in our podcast series, Marketing Thought Leadership. www.marketingthoughtleadership.com
Alan Weiss on marketing for consultants in the new reality
Pamela Harper on how the art of corporate resilience impacts marketing
Brandon Murphy on the key to building better brand advocates
Jim Lenskold on measuring return on marketing investment
Upcoming guests include Laura Lowell on publishing as a business model, Gary Katz on marketing operations, Katie Payne on social media measurement, and Dave Taber, author of a forthcoming book on Secrets to Success with Salesforce.com.
Join our podcast update list.
Suggestions for speakers or topics? Let us know.
---
NEW WEBINAR SERIES
We're taking it to the web with a new BrightTalk webinar channel. Our first free webinar, scheduled for April 28 @ 10am PDT, features highlights of our recent sellout seminar, Promoting Your Non-Profit. Other upcoming sessions include: Effectively Marketing Your Career in Turbulent Times and When Social Media Doesn't Work. Register for the webinar.
---
LEVERAGE 2 MARKET IN THE NEWS

The latest edition of Getting Started in Consulting, the bestselling book for new consultants by Alan Weiss, features a quote from Leverage2Market's Linda Popky. See more.
Linda was the featured speaker at a February seminar entitled "Promoting Your Non-Profit: How Marketing Can Help You Succeed in Today's Economy." See our resources for non-profit organizations.
Leverage2Market's Mitchell Finer was quote on stem cell research in a video interview with IVF in Focus. Watch video.
Linda taught the Strategic Marketing Perspectives module of the Leadership Excellence program at the UCSC Extension in March.
Our podcast interview, Marketing in a Recession: Shattering the Myths About What Does and Doesn't Work, will be available at the end of April on Pamela S. Harper's Accelerating Growth podcast series.
---
UPCOMING EVENTS
We are in the process of booking our Summer and Fall '09 speaking schedule. If your business or association could use a dynamic, thought-provoking presentation or workshop on marketing or business strategy, please contact us.
Download our updated Speaker Sheet.
Remember: Our workshops and seminars are available to individuals and corporate groups. Contact us for more information.
---
OUR LIST
You are receiving this newsletter because you have been identified as someone who may be interested in receiving communications related to marketing strategy from Linda Popky and/or Leverage2Market Associates. We do not ever sell, rent, lease or otherwise distribute our mailing list. If you would like to be removed from this list, please unsubscribe here.
---
PASS THIS ON
Please feel free to forward this newsletter to others you think may enjoy it. To be added to our subscription list, please subscribe here.
For more information on how to better leverage your investment in marketing programs, processes, and people, contact us.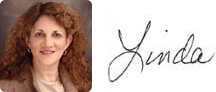 Linda Popky, President
Leverage2Market Associates, Inc.
Email: linda@leverage2market.com
Phone: 650-281-4854
Fax: 650-780-0386
Web: www.leverage2market.com