Marketing Leverage Times – Spring 2008
---
ON OUR SITE:
About Us • Consulting Services • Marketing Leverage • How We Help Clients • Contact Us
---
Welcome to the latest edition of the Marketing Leverage Times. Our goal is to provide you with provocative information and thought-provoking commentary on marketing and business issues to help you better leverage your investment in marketing programs, processes and people. We hope you will enjoy this regular collection of tips, tidbits and tools and we welcome your input and feedback. Tell us what you like and don't like and what you'd like to see in future editions.
---
MISSING WHAT'S IN FRONT OF YOU: COULD THEY MAKE THAT FLAG ANY BIGGER?
A number of years ago I had a job that required quite a bit of overseas travel. As a result, during one trip to Japan, I realized I was perilously close to filling up the allotted pages in my passport.
Anyone who's dealt with the Passport Office of the US State Department can tell you that handling passport issues at US State Department facilities can be an incredibly long and drawn-out experience. But outside the US, these things can often be quickly taken care of at the embassy. So a colleague and I decided to make our way to the US Embassy in Tokyo one cold and rainy afternoon after our business meetings so I could get additional pages added to my passport.
Tokyo has a great subway system. I'd never been to the embassy before, but I'd always fairly good success navigating my way through the various subway lines using subway maps and guidebooks. But we had a few problems.
---
THE MARKETING LEVERAGE HALL OF SHAME/FAME
The Marketing Leverage Hall of Shame/Fame is dedicated to those companies who go out of their way to differentiate their customers' experiences, for better or for worse.
Have a Hall of Shame/Fame tip? Send us your stories and anecdotes. Each issue we'll publish one of the best. If we choose yours, you'll receive a special Leverage2Market memento (and the fame of being highlighted here) as our gift. Email linda@leverage2market.com with your suggestion.
---
MARKETING YOUR CAREER HANDBOOK FEATURED
Our recently published handbook, Marketing Your Career: Positioning, Packaging, and Promoting Yourself for Success, was featured in early March as the Cool Book of the Day, and the FountainBlue March Book of the Month. The handbook is available from Woodside Business Press and Amazon.com.
---
NEW MARKETING PODCAST SERIES COMING THIS SPRING
We are pleased to announce our new podcast series, Marketing Out Loud, coming this spring.
What's going on inside the heads of top marketing thought leaders? Where is marketing going? What key issues will marketing leaders need to address on the horizon? In this new podcast series, you'll hear thought leaders in all areas of marketing discuss out loud their thoughts and insights on where marketing is going, new approaches and technologies, as well as a fresh take on key strategic issues.
For more information or to suggest potential topics or speakers, contact us.
---
LEVERAGE 2 MARKET IN THE NEWS

The third feature in our series Taking Control of Your Marketing Career, More Effectively Marketing Product You, appeared on the Marketing Crossing website in January.
Linda spoke at the February meeting of the Association of Strategic Alliance Professionals on "Taking Control of Your Alliance Management Career."
Linda's article, The Power of Community in Consulting was featured in the Women in Consulting Corner in February 2008.
Our article Planting the Seeds of Success was featured in CB Software Systems February newsletter.
We are pleased to announce that two contributions by Linda Popky are included in the recently published Marketing Thought: Tools, Tactics and Strategies that Drive Results, produced by the Silicon Valley American Marketing Association. More information on the book.
Linda has recently joined the Invicibelle community as a marketing columnist.
---
UPCOMING EVENTS
Linda will again be teaching Branding Strategies this spring and summer as part of the Integrated Marketing Program at San Francisco State University's College of Extended Learning. For more information, please contact SF State at www.cel.sfsu.edu or 415-405-7700.
On May 15, Linda will be leading the RAL Transitions event on "The First 90 Days: Positioning Yourself for Success." For more information, please contact RAL.
We are in the process of booking our Summer '08 speaking schedule. If your business or association could use a dynamic, thought-provoking presentation or workshop on marketing or business strategy, please contact us at info@leverage2market.com.
Remember: Our workshops and seminars are available to individuals and corporate groups. Contact us at info@leverage2market.com for more information.
---
OUR LIST
You are receiving this newsletter because you have been identified as someone who may be interested in receiving communications related to marketing strategy from Linda Popky and/or Leverage2Market Associates. We do not ever sell, rent, lease or otherwise distribute our mailing list. If you would like to be removed from this list, please unsubscribe here.
---
PASS THIS ON
Please feel free to forward this newsletter to others you think may enjoy it. To be added to our subscription list, please subscribe here.
For more information on how to better leverage your investment in marketing programs, processes, and people, contact us.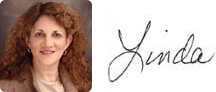 Linda Popky, President
Leverage2Market Associates, Inc.
Email: linda@leverage2market.com
Phone: 650-281-4854
Fax: 650-780-0386
Web: www.leverage2market.com