Marketing Leverage Times – Spring 2007
---
ON OUR SITE:
About Us • Consulting Services • Marketing Leverage • How We Help Clients • Contact Us
---
Welcome to the latest edition of the Marketing Leverage Times. Our goal is to provide you with provocative information and thought-provoking commentary on marketing and business issues to help you better leverage your investment in marketing programs, processes and people. We hope you will enjoy this regular collection of tips, tidbits and tools and we welcome your input and feedback. Tell us what you like and don't like and what you'd like to see in future editions.
---
WHOSE RULES ARE THEY ANYWAY?
Anyone who has ever been around Siberian Huskies knows there's one thing you can count on: If a Siberian gets loose, he'll run fast and not stop for a very long time. Despite our best efforts, every so often one of our dogs will get out, forcing us to go up and down neighborhood streets and sidewalks in a frustrating effort to catch up with him and get him back home safely.
The problem is that dogs don't operate under the same set of rules we do. While we're using the public thoroughfares to find him, he's happily tramping through back yards, brush, and forests without a second thought.
What applies to man vs. dog is also relevant in many other situations – from actual warfare to battles in the marketplace.
---
THE MARKETING LEVERAGE HALL OF SHAME: FOOD MAKERS IN THE DOG HOUSE
The Marketing Leverage Hall of Shame/Fame is dedicated to those companies who go out of their way to differentiate their customers' experiences, for better or for worse.
This issue we focus on the pet food industry – in the spotlight due to the recent finding of tainted dog and cat food, resulting in renal failure and a yet unknown number of pet deaths.
Have a Hall of Shame/Fame tip? Send us your stories and anecdotes. Each issue we'll publish one of the best. If we choose yours, you'll receive a special Leverage2Market memento (and the fame of being highlighted here) as our gift. Email linda@leverage2market.com with your suggestion.
---
MARKETING OPERATIONS BEST PRACTICES RESEARCH UNDERWAY
We are pleased to be working with Marketing Operations Partners to develop and drive an exciting new initiative to benchmark best practices in operations reviews among technology marketing organizations.
The goal is to provide technology marketing executives with new insights on best practices in marketing operations, by focusing on a key strategy – effective periodic operations reviews. Interviews with leading marketing operations executives in business-to-business technology companies are underway now, and findings will be summarized in a study report to be available early this summer. To participate in the study, or for more information about receiving the final report, please contact us.
---
LEVERAGE 2 MARKET IN THE NEWS
The San Jose Business Times recently listed Linda as one of their Women on the Move
Linda Popky was quoted in the newly released FabJob Guide to Become a Business Consultant. Download the e-book from the FabJob.com website.
Linda was featured in the April 2007 Society for Advancement Consulting (SAC) release about how mentors help approve corporate productivity. See press release.
The second article in our three-part series on strategic marketing for startups appeared in February in American Venture Magazine's At the Table online newsletter.
Linda is now the Director of Partnerships & Alliances for Women in Consulting, WIC, a Bay Area organization of seasoned consulting professionals. See press release.
---
UPCOMING EVENTS
Linda will be part of a panel entitled Be the Definition of Change: Striking Out on Your Own at the upcoming Stanford Business School Women's Leadership Conference, April 28th. More information.
Learn how to better measure and manage your marketing investments. Linda will be teaching a new one-day course entitled "Measuring Return at Marketing" on May 12th as part of the Integrated Marketing Program at San Francisco State University's College of Extended Learning. For more information, please contact SF State at www.cel.sfsu.edu or 415-405-7700.
Linda will be the featured guest in June and July on Marketing Matters with M7, the podcast show for corporate marketing professionals, discussing Measuring Marketing ROI and Building Marketing Capability. For more information, see the M7 website.
We are in the process of booking our Summer '07 speaking schedule. If your business or association could use a dynamic, thought-provoking presentation or workshop on marketing or business strategy, please contact us at info@leverage2market.com.
Remember: Our workshops and seminars are available to individuals and corporate groups. Contact us at info@leverage2market.com for more information.
---
OUR LIST
You are receiving this newsletter because you have been identified as someone who may be interested in receiving communications related to marketing strategy from Linda Popky and/or Leverage2Market Associates. We do not ever sell, rent, lease or otherwise distribute our mailing list. If you would like to be removed from this list, please unsubscribe here.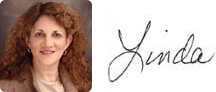 Linda Popky, President
Leverage2Market Associates, Inc.
Email: linda@leverage2market.com
Phone: 650-281-4854
Fax: 650-780-0386
Web: www.leverage2market.com
---
PASS THIS ON
Please feel free to forward this newsletter to others you think may enjoy it. To be added to our subscription list, please subscribe here.