Marketing Leverage Times – Fall 2008
---
ON OUR SITE:
About Us • Consulting Services • Marketing Leverage • How We Help Clients • Contact Us
---
Welcome to the latest edition of the Marketing Leverage Times. Our goal is to provide you with provocative information and thought-provoking commentary on marketing and business issues to help you better leverage your investment in marketing programs, processes and people. We hope you will enjoy this regular collection of tips, tidbits and tools and we welcome your input and feedback. Tell us what you like and don't like and what you'd like to see in future editions.
---
IS THERE A MESSAGE IN ALL THIS MESS?
The economy is doing somersaults, our financial institutions are in a tailspin, we've been hit by hurricanes in Texas, Louisiana, and on Wall Street, and we're in the midst of a hotly contested presidential election. It seems like a day doesn't go by without news stories that range from bad to horrible.
I'm reminded of the Loma Prieta earthquake in the San Francisco Bay Area in September 1989. There were news reports about the Bay Bridge collapsing, the Marina district in ruins, the Cypress Structure falling, and downtown Santa Cruz ablaze.
It sounded like life as we knew it in the Bay Area had ended.
---
THE MARKETING LEVERAGE HALL OF SHAME/FAME
How does AT&T miss the big connection? Read our recent post to find out.
The Marketing Leverage Hall of Shame/Fame is dedicated to those companies who go out of their way to differentiate their customers' experiences, for better or for worse.
Have a Hall of Shame/Fame tip? Send us your stories and anecdotes. Each issue we'll publish one of the best. If we choose yours, you'll receive a special Leverage2Market memento (and the fame of being highlighted here) as our gift. Email linda@leverage2market.com with your suggestion.
---
MARKETING PODCAST SERIES TO LAUNCH

Our new marketing podcast series, Marketing Thought Leadership, is about to launch October 1st.
What's new and exciting about Marketing? Where is Marketing going in the future? Our own Linda Popky will interview thought leaders in all areas of Marketing as they share their views on Marketing today and tomorrow. Out loud, up close, and personal. Check it out at www.marketingthoughtleadership.com. To be updated when new episodes are available, click here.
Suggestions for speakers or topics. Let us know. Email info@leverage2market.com
---
A NOTEWORTHY EVENT

It's time again for our annual participation in the Crestmont Conservatory of Music Piano Marathon in San Mateo, CA. This year's event, which is a fundraiser for the Conservatory, will be held from noon to 8pm on Sunday, November, 2ndth. The program features both amateur and professional pianists playing a wide variety of classical piano compositions. Linda's performance will include Chopin, Rachmaninoff, and Beethoven. Tickets are good all day. For more information, contact the Conservatory at (650) 574-4633 or www.crestmontmusic.org.
---
LEVERAGE 2 MARKET IN THE NEWS

The Women in Consulting July seminar featured Linda on the topic of Marketing Product You: Positioning, Packaging, and Promoting Yourself for Success. Recordings of the seminar are available, contact WIC.
Linda was highlighted on the cover page of the San Jose/Silicon Valley Business Journal in August, in an article entitled "Ever-changing business climate keeps consultants busy" and she was also quoted in the San Francisco Chronicle's Business section about Women in Consulting's recent Compensation Survey.
Linda was quoted in the SAC September press release on the benefits of social media in the marketplace.
Linda spoke at the September 11 meeting of the San Francisco International Association of Business Communicators (IABC) independent communications roundtable on "Marketing Your Career: How to Move Up in a Down Economy."
---
UPCOMING EVENTS

Linda will again be serving as an advisor for Astia's Entrepreneurial Venture Conference, to be held Nov 19-21. More information.
Linda will be speaking at the Santa Cruz Chamber of Commerce September 25th Women in Leadership Forum on "Planting the Seeds: Why Branding Is Key to Building a Successful Business." More information.
Passion, Purpose, Perseverance: Celebrating 10 Years of Powerful Women in Consulting: Linda will be moderating a panel of Women in Consulting (WIC) past presidents and key founders at the WIC 10th Anniversary Celebration Event, Thursday, October 16th at the Microsoft Event Center in Mountain View, CA. More information.

Linda will again be teaching Branding Strategies this fall as part of the Integrated Marketing Program at San Francisco State University's College of Extended Learning. For more information, please contact SF State www.cel.sfsu.edu or call 415-405-7700.
Linda will be speaking at the Bowling Proprietors Association of America meeting in Napa, CA in January 2009 on "Big Marketing Tips for Small Company Budgets."
We are in the process of booking our Winter '08 speaking schedule. If your business or association could use a dynamic, thought-provoking presentation or workshop on marketing or business strategy, please contact us at info@leverage2market.com.
Download our updated Speaker Sheet.
Remember: Our workshops and seminars are available to individuals and corporate groups. Contact us at info@leverage2market.com for more information.
---
OUR LIST
You are receiving this newsletter because you have been identified as someone who may be interested in receiving communications related to marketing strategy from Linda Popky and/or Leverage2Market Associates. We do not ever sell, rent, lease or otherwise distribute our mailing list. If you would like to be removed from this list, please unsubscribe here.
---
PASS THIS ON
Please feel free to forward this newsletter to others you think may enjoy it. To be added to our subscription list, please subscribe here.
For more information on how to better leverage your investment in marketing programs, processes, and people, contact us.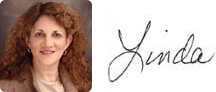 Linda Popky, President
Leverage2Market Associates, Inc.
Email: linda@leverage2market.com
Phone: 650-281-4854
Fax: 650-780-0386
Web: www.leverage2market.com