Marketing Leverage Times – Fall 2007
---
ON OUR SITE:
About Us • Consulting Services • Marketing Leverage • How We Help Clients • Contact Us
---
Welcome to the latest edition of the Marketing Leverage Times. Our goal is to provide you with provocative information and thought-provoking commentary on marketing and business issues to help you better leverage your investment in marketing programs, processes and people. We hope you will enjoy this regular collection of tips, tidbits and tools and we welcome your input and feedback. Tell us what you like and don't like and what you'd like to see in future editions.
---
FROM THE FAR SOUTH; LEARNINGS FROM THE ENDS OF THE EARTH
My husband and I just completed a wonderful adventure – a little over a week in South America, including visits to Argentina and Chile.
It's near the end of winter in the southern hemisphere, which meant we could ski the Andes in August. We also ate an incredible variety (and amount!) of fantastic food, drank wonderful local wines, and saw great scenery, including some of the tallest mountains on the continent. A trip to Argentina is not complete without tango dancing, which we saw both in the streets and in special club performances.
Buenos Aires, Argentina and Santiago, Chile are both wonderful cities. Called the Paris of the Southern Hemisphere, Buenos Aires really does have a very European feel to it in terms of architecture and layout. Santiago is a big modern, bustling center. It's hard to believe that both these cities are close to celebrating their 500th birthdays.
But there's something that really struck us about South America.
---
THE MARKETING LEVERAGE HALL OF SHAME
The Marketing Leverage Hall of Shame/Fame is dedicated to those companies who go out of their way to differentiate their customers' experiences, for better or for worse.
Read our blog…
Have a Hall of Shame/Fame tip? Send us your stories and anecdotes. Each issue we'll publish one of the best. If we choose yours, you'll receive a special Leverage2Market memento (and the fame of being highlighted here) as our gift. Email linda@leverage2market.com with your suggestion.
---
FIRST Leverage2Market MASTERY SERIES BOOKLET AVAILABLE IN NOVEMBER
The first booklet in our educational series on marketing topics will be published next month by Woodside Business Press.
Marketing Your Career: Packaging and Promoting Yourself for Success will be available from Leverage2Market Associates, at Leverage2Market presentations or events, or online at Woodside Business Press or from amazon.com. Quantity discounts are available.
For more information, contact us at info@leverage2market.com.
---
A LITTLE PIANO MUSIC
Linda Popky will again be participating in the annual piano marathon for the Crestmont Conservatory of Music in San Mateo, CA. This year's event, which is a fundraiser for the Conservatory, will be held from noon to 8pm on Sunday, November, 4th. The program features both amateur and professional pianists playing a wide variety of classical piano compositions.
Linda's performance at 2pm will include a Schubert Sonata in am, Nocturnes by Chopin and Tchaikovsky, a Chopin Etude, the "June" Barcarolle from Tchaikovsky's The Seasons, and the Chopin First Ballade in gm. Tickets are $30 and are good all day.
For more information, contact the Conservatory at (650) 574-4633 or www.crestmontmusic.org.
---
NEW COURSE ON BRANDING STRATEGIES THIS FALL
Measuring Return on Marketing course also available
Linda will be teaching Branding Strategies starting this fall as part of the Integrated Marketing Program at San Francisco State University's College of Extended Learning. The three-session course will be offered October 22, 29 and November 3rd, and is in addition to the one-day Measuring Return on Marketing course that will be given on December 1st.
Both courses will be offered again in the spring. For more information, please contact SF State or 415-405-7700.
---
THE JOURNEY TO MARKETING OPERATIONS MATURITY
Benchmark report released
The pioneering Marketing Operations Partners 2007 benchmark study, Journey to Marketing Operations Maturity best practices report is now available.
This 63-page report includes insights gleaned from one-on-one interviews with senior executives at Fortune 500 companies and fast-growing smaller tech companies and an online survey for a total study sample of more than 80 participants. Download the Executive Summary at no charge or order the full study in PDF or printed hardcopy at a discounted rate through September 30th.
Members of the Leverage2Market community are also eligible to receive the study at a special discounted price by scheduling a one-hour report presentation by the authors. For more information or to order the report, contact Marketing Operations Partners.
---
LEVERAGE 2 MARKET IN THE NEWS
In support of women entrepreneurs, Linda is serving again this year as a coach for the fall Astia Entrepreneur Venture Conference. She is also a member of the Technology Committee that helped plan the event and review potential applicants. For more information, contact Astia (formerly the Women's Technology Cluster).
Part one of our three-part feature on Taking Control of Your Marketing Career, Mentoring that Means Results, is now appearing on the Marketing Crossing website. Look for parts 2 and 3 in October.
Our two-part podcast on Measuring Marketing ROI and Building Marketing Capability is available through Marketing Matters with M7, the podcast show for corporate marketing professionals, hosted by Lisa Orrell. For more information, see Marketing Matters.
Linda spoke at a recent National Association of Women Business Owners (NAWBO) Silicon Valley South County meeting on Primed for Success: How Marketing in a Down Time Helps Business Turn Up.
---
UPCOMING EVENTS
Our three-part feature on Taking Control of Your Marketing Career will appear on the Marketing Crossing website in October.
Look for our upcoming workshop presented with the Silicon Valley American Marketing Association (SVAMA) on professional development entitled Marketing…Your Career, to be held in November. For more information, contact the SVAMA.
Linda will be speaking at the November 8th meeting of ProMatch in Sunnyvale on "Marketing Your Career: Packaging and Promoting Yourself for Success." For more information, contact Connie Brock at ProMatch, (408) 481-3187 or conniebrock@novaworks.org.
We are in the process of booking our Winter '07 speaking schedule. If your business or association could use a dynamic, thought-provoking presentation or workshop on marketing or business strategy, please contact us at info@leverage2market.com.
Remember: Our workshops and seminars are available to individuals and corporate groups. Contact us at info@leverage2market.com for more information.
---
OUR LIST
You are receiving this newsletter because you have been identified as someone who may be interested in receiving communications related to marketing strategy from Linda Popky and/or Leverage2Market Associates. We do not ever sell, rent, lease or otherwise distribute our mailing list. If you would like to be removed from this list, please unsubscribe here.
---
PASS THIS ON
Please feel free to forward this newsletter to others you think may enjoy it. To be added to our subscription list, please subscribe here.
For more information on how to better leverage your investment in marketing programs, processes, and people, contact us.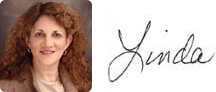 Linda Popky, President
Leverage2Market Associates, Inc.
Email: linda@leverage2market.com
Phone: 650-281-4854
Fax: 650-780-0386
Web: www.leverage2market.com