NEW: JumpStart Facilitated Mastermind Program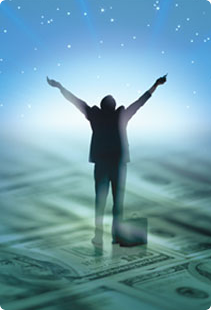 Consultants provide critical input and support for clients – but who fills that role for you, the consultant?
Would you like to have your own personal team available to guide you through difficult times, sharing their insights and helping you to stay on track?
Thinking about hiring a coach but not sure if that's the right path for you?
This year we're offering a new option that combines some of the best elements of mastermind groups with group and 1:1 coaching to keep you on track for success.
The program is ideal for those just entering the consulting field or established consultants who'd like to take their business to the next level. Take the jump to make 2012 a more successful year for you and your business.
Our new JumpStart Facilitated Mastermind Program is a four month introductory program that includes:
The opportunity to work with a group of your peers in a supportive, noncompetitive environment.
Facilitation by award winning marketing consultant and coach Linda Popky
Two in-person breakfast meetings, at the start and completion of the program
Three group teleconferences, focusing on relevant discussion topics, and including time for group discussion and individual questions
One individual 1:1 coaching session with Linda via phone
Development of individual goals and tactics for each participant
Ongoing email support throughout the program
Biweekly mailings, with customized insights and discussion points
Confidential online group to facilitate discussions
Each group will include no more than 8 people to keep discussions interactive and relevant.
The first session will kick off in April 2012.
Fee: $2400 per person
Fees are due prior to the initial kickoff breakfast and are nonrefundable unless the program is cancelled.
"Linda is a marketing whiz who can set you on the right track before you even realize that you've acquired the finest ROI on your marketing investment imaginable. Go for it, she's terrific."
Alan Weiss
The Million Dollar Consultant®
Summit Consulting Group