Marketing Leverage Times – Summer 2010
---
ON OUR SITE:
About Us • Consulting Services • Marketing Leverage • How We Help Clients • Contact Us
---
Welcome to the latest edition of the Marketing Leverage Times.
Our goal is to provide you with provocative information and thought-provoking commentary on marketing and business issues to help you better leverage your investment in marketing programs, processes and people. We hope you will enjoy this regular collection of tips, tidbits and tools and we welcome your input and feedback.
Tell us what you like and don't like
and what you'd like to see in future editions.
---
FOLLOW US ONLINE:
On Twitter @popky • On LinkedIn • On YouTube • Linda on FaceBook
Leverage2Market on FaceBook • Linda's Blog • Linda's Podcasts
---
WHEN CUSTOMER HELP IS NOT VERY HELPFUL
It seems everywhere you turn these days, you hear someone else telling you about how the importance of customers: Your call is important to us. We're listening to our customers. We need your customer feedback. With all these people focused on the customer, you'd think things would be pretty darn good for those of us on the customer side – especially in light of the recent recession and tough economic times.
But if my recent experience is any indication, the message that customer-facing personnel are there to actually help the customer somehow isn't getting through.
---
HOW DO YOU GET HEARD ABOVE THE NOISE? TELL US WHAT WORKS FOR YOU
With all the marketing channels and new media opportunities available today, how do you ensure your marketing messages are heard above the noise? What creative ways have you found to make sure your marketing initiatives hit the mark?
We're looking for case studies and anecdotes for our forthcoming book Marketing Above the Fray: Dynamic Strategies to Propel Your Business to Market Leadership in Today's Crowded World. Let us know if you're interested in being interviewed about the innovative ways your organization is using marketing to achieve leadership and meet your business goals.
---
MAKE A MARKETING SPLASH WITHOUT DENTING YOUR BUDGET

Learn how with our teleseminar, Big Marketing Tips for Small Organizations, 11:00 am PDT, August 12.
Based on our popular workshop, this teleseminar is designed for small and medium sized business owners who'd like to create basic marketing campaigns without big budgets or adding marketing staff. You'll learn:
How to implement cost-effective marketing initiatives, including building a web presence and using social media, to create awareness and generate sales for your business
10 proven marketing and branding techniques you can apply to your own business
How to create and use the basic marketing elements you'll need to make your business more successful
Join us on August 12 at 1:00 am PDT. Not able to make the live session? No problem. Our sessions are recorded and available to you as downloadable MP3 files.
---
TAKE YOUR PRACTICE TO THE NEXT LEVEL: WITH OUR COACHING AND MENTORING PROGRAMS

Get your own personal business advisor – someone you can call with a new business idea or strategy, review proposals, or strategize client situations. Contact Linda to find out more about the Private Roster Mentor Program or our Marketing Leverage Coaching Program. Limited slots are available now.
---
WHAT MARKETING THOUGHT LEADERS ARE SAYING

Listen to our podcast series, Check out the latest episodes in our podcast series, Marketing Thought Leadership.
Curtis Bingham on the up and coming role of Chief Customer Officers
Roger Best on taking the mystery out of marketing metrics
Adrian Ott on time as the new competitive differentiator
LeSandra Brill on using social media in product launches
Upcoming guests include Josef Chervenka on the new vision for NorCal BMA, Karina Jensen, on the global use of social media, and Brian Solis on how businesses can build, cultivate and measure success in the new Web.
Join our podcast update list.
Suggestions for speakers or topics? Let us know.
---
LINDA POPKY JOINS NorCal BUSINESS MARKETING ASSOCIATION BOARD
Leverage2Market's Linda has joined the board of the Northern California chapter of the Business Marketing Association, the leading business-to-business marketing organization in the San Francisco Bay Area and Silicon Valley as the VP of Marketing.
NorCal BMA offers a robust set of programs to members and the marketing community at large, including regular roundtables on various marketing topics, as well as monthly educational and social events, networking, resources and B2B job listings.
---
LEVERAGE 2 MARKET IN THE NEWS

Linda facilitated the business panel at the Career Forum presented by Nova and the UCSC Silicon Valley Extension in May.
Linda hosted marketing metric expert Dr. Roger Best in a webinar, Taking the Mystery out of Metrics: Making Marketing Easy to Measure in June.
In June, Linda delivered the workshops Creating Powerful Proposals for Women in Consulting, and Marketing Strategies that Sell for Small Businesses for KeyPoint Credit Union.
---
UPCOMING EVENTS
We are in the process of booking our Fall/Winter speaking schedule. If your business or association could use a dynamic, thought-provoking presentation or workshop on marketing or business strategy, please contact us.
Download our updated Speaker Sheet.
Remember: Our workshops and seminars are available to individuals and corporate groups. Contact us at info@leverage2market.com for more information.
---
WE GROW THROUGH REFERRALS
Our goal is to offer the value we provide to as many people and organizations as we can. Our business is 100% referral-based, which means we rely on people like you to tell others about the types of results they can get from working with us. If you know an organization that could benefit from more impactful marketing programs, processes, or people, please let us know.

---
OUR LIST
You are receiving this newsletter because you have been identified as someone who may be interested in receiving communications related to marketing strategy from Linda Popky and/or Leverage2Market Associates. We do not ever sell, rent, lease or otherwise distribute our mailing list. If you would like to be removed from this list, please unsubscribe here.
---
PASS THIS ON
Please feel free to forward this newsletter to others you think may enjoy it. To be added to our subscription list, please subscribe here.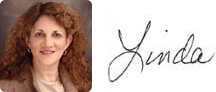 Linda Popky, President
Leverage2Market Associates, Inc.
One of Silicon Valley's Top Women of Influence
Member, Million Dollar Consulting® Hall of Fame
Email: linda@leverage2market.com
Phone: 650-281-4854
Fax: 650-780-0386
Web: www.leverage2market.com