Advertising and Media Strategy Consultant
See Advertising Services.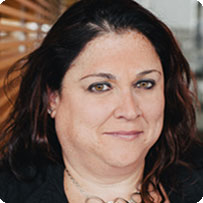 Judy Popky is an award-winning marketing and advertising pro with experience across most categories including B2C and B2B and all media vehicles. Using both media and technology to connect with consumers in ways that are relevant to drive conversation and deliver business results, Judy is a strategic thinker who believes engaging people with brands on their own terms.
She brings two decades of award winning advertising and media strategy planning experience to Leverage2Market Associates. Her leading edge experience in launching national brands, managing local and regional brands, and developing break-through media programs makes her unique in this industry. Her experience spans the full range of advertising media, from traditional, offline vehicles to cutting edge digital programs, including SEO, SEM, Mobile, Social, Online, DR, CRM, Data and Analytics.
Not only does Judy know media, but she built the analytics division of a leading national advertising agency, developing the strategic insight behind the agency's analytics dashboard.
Most recently, Judy managed Connection Planning for Cole & Weber United where she led a team integration of media (all channels) and technology (developers) experts. She developed the Connections Technology discipline to prototype and beta custom apps and programs to provide consumers with unique solutions to everyday problems. She was the strategy lead for all client engagements and she built the analytics and social media practice within the agency.
Judy launched the first ever national branding campaign for Capella University and developed custom cable integrations to build visibility and credibility for the school. She also reversed performance declines resulting in lower CPIs for acquisition and lead-gen programs. She executed a global seeding campaign for youth involvement in the Olympic Games (London '12) in 14 countries. And she built the connections plans for Washington's Lottery resulting in the first double-digit YOY sales growth in a decade. Finally, Judy built B2C and B2B programs for the #1 wine distributor in Washington (Ste Michelle Wine Estates) encompassing 17 labels.
Prior to that, Judy led Engagement Planning for 22squared, Inc (formerly WestWayne) in Atlanta. She was SVP, Executive Media Director and managed all clients, as well as oversight of the Atlanta and Tampa media departments. Prior to her ten years with 22squared/West Wayne, Judy spent eight years in media leadership positions at Ogilvy & Mather.
Her experience spans most advertising categories, for clients that include Washington's Lottery, Capella University, International Olympic Committee, Ste Michelle Wine Estates, Tree Top Apple Juice, Microsoft Office, Buffalo Wild Wings, Southeast Toyota, Orlando CVB, Publix, Shoe Carnival, Florida's Natural, First Tennessee, Lincoln Financial, SunTrust, BellSouth, Russell Athletic, Pirelli, Triumph Motorcycles, Food Lion, Kodak, and McCormick & Company. Judy was also responsible for coordinating IBM's 1996 Olympic participation in Atlanta.
Judy holds a BS from Syracuse University's Newhouse School of Public Communications. She is an active member of her alumni association and recruits regularly on their behalf. She has served as a member of the Board of Directors of the Tampa Ad Council, a member of the AAAA's mid-size media director's council, and is active as an Effie guest judge, panelist, and lecturer at many universities.
Judy was named one of Newsweek's 100 Media Stars of the Future and received Syracuse University's Outstanding Young Alumni Award. Along with her numerous creative media awards, she is a proud Effie winner for marketing excellence for her contribution to the Lincoln Financial Group campaign.
In her spare time, Judy loves to travel, reads mysteries, and is having a blast with her dog, Bailey.
Isn't it time you improved your company's marketing leverage?
For more information and a no-obligation discussion of how Leverage2Market® can help improve your marketing leverage,
contact us
.