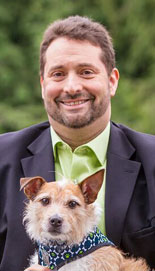 Dan Weedin
CEO
Toro Consulting Inc.
www.danweedin.com
Dan Weedin is a business growth consultant based in the Seattle area. His innovative ideas and strategies help business owners grow, develop, and protect their business and people. He is a commercially published author whose latest book is titled Unleashed Leadership. Dan's work has been featured in leading business journals, like US News & World Report and Fast Company.
In this podcast, Dan talks about why mindset is so critical for small businesses to succeed and grow. He shares tips on how to sustain business growth, and he tells us businesses should expect to have 3 crises per year and learn how to plan for them.
---

Listen to this podcast.
---