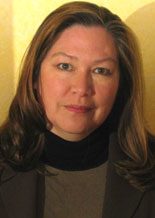 Norma Watenpaugh
Phoenix Consulting Group
www.phoenixcg.com
Norma Watenpaugh is an acknowledged expert in partnering best practices. She specializes in partner strategies, programs, and marketing to help companies accelerate revenue, tap new sources of innovation or open new markets through effective partnerships. Norma is the Best Practices Chair for the Association of Strategic Alliance Professionals and has led the organization in developing a professional certification for alliance managers.
In this podcast, Norma tell us why it's important to elevate the management of collaborative business relationships to an ISO standard.
---

Listen to this podcast.
---