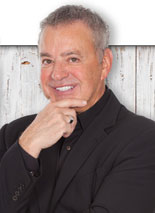 Alan Weiss
President
Summit Consulting
www.alanweiss.com
Alan Weiss, the Million Dollar Consultant, is one of those rare people who can say he is a consultant, speaker, and author and mean it. His consulting firm, Summit Consulting Group, Inc., has attracted clients such as Merck, Hewlett-Packard, GE, Mercedes-Benz, State Street Corporation, Times Mirror Group, The Federal Reserve, The New York Times Corporation, Toyota, and over 500 other leading organizations. The author of 63 books, Alan has served on the boards of directors of the Trinity Repertory Company, a Tony-Award-winning New England regional theater, Festival Ballet, and chaired the Newport International Film Festival. He has built and fostered a unique community of top consultants worldwide.
In this podcast, Alan talks about his new book Million Dollar Maverick, which helps entrepreneurs and consultants understand how to forge their own path to think differently, act decisively, and succeed quickly. He discusses why low self-esteem and not trusting your own judgment are critical issues, the difference between problem solving and innovation, the danger of false humility, and how being a maverick helps you stand out above the noise.
---

Listen to this podcast.
---