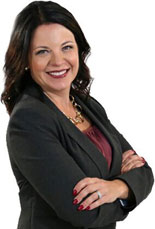 Kris Putnam-Walkerly
President
Putnam Consulting Group
www.putnam-consulting.com
Kris Putnam-Walkerly is a global philanthropy advisor and President of the Putnam Consulting Group. She is the author of the award-winning book Confident Giving: Sage Advice for Funders, a Forbes.com contributor on the topic of philanthropic giving, and was named one of America's Top 25 Philanthropy Speakers in 2016 and 2017. Her clients include the Charles and Helen Schwab Foundation, the Robert Wood Johnson Foundation, David and Lucile Packard Foundation and the Commonwealth Fund, among dozens of others.
In this podcast, Kris talks about the connections between philanthropy and marketing, including the research that shows consumers prefer brands that participate in cause marketing. She discusses the importance of effective communications for philanthropic organizations, and how your brand can improve your charitable giving.
---

Listen to this podcast.
---